 News News
Real-Time Battle RPG WAR OF LEGIONS Trailer Released! Theme Song Provided By Groundbreaking Metal Monster Band Slipknot!
Japan-based Ateam Inc. has released a trailer movie for their hotly-anticipated epic fantasy Battle RPG "War of Legions," which will bring global real-time Guild Battles to smartphone devices for the first time ever! Further, multi-platinum heavy metal act Slipknot has collaborated with Ateam and provided their hit song "Sulfur" for use in the War of Legions trailer and in-game Battle scenes!
Nagoya, Japan – Ateam Inc., a leading mobile application developer, is excited to announce that not only have they released a trailer for the upcoming title real-time fantasy Battle game War of Legions, but also that they have collaborated with the Grammy Award winning hard rock enigma; Slipknot!
Featuring Music by Global Metal Titan Slipknot!
War of Legions iOS Release Scheduled for August 8, 2013!
Intense Battles such as the one gorgeously depicted in the high-quality trailer movie await players in War of Legions, bolstered by the aggressive, high-energy sounds of Slipknot. The game is set to release on iOS devices on August 8, 2013, so be sure to grab it on day one! Android users, don't fret! Release of the
Android version of War of Legions is scheduled for release this fall!
Check out the trailer on YouTube
■ About War of Legions
War of Legions is a real-time Battle RPG set in a gorgeously illustrated fantasy world with an ancient civilization motif. The game features daily real-time global Guild Battles, in which players and their friends are pitted against opponents from all over the world. These Battles allow players to experience levels of excitement and tension never before seen in a social game! Players assemble Formations of two types of characters; Monsters and Warriors. Finding the strongest combinations of these two character types brings an even deeper level of strategy to Formation customization!
Adding to the depth and excitement of Battles is the Chain Attack system, in which players must cooperate with their allies to attack targets in turn and perform massive Guild Assault Attacks. All of this content is using high-quality artwork for the game's cast of more than 500 characters, which was created specifically for War of Legions by dozens of artists from around the world.
■ About Slipknot
Slipknot is a nine-person heavy metal band that was formed in Des Moines, Iowa in 1995. Since their 1999 self-titled album debuted, they have released four studio albums and sold over 20 million records worldwide — including many platinum and gold records. The band not only remains a monster name in the current music scene, but has also garnered acclaim from critics around the world and won prestigious awards, including a Grammy.
[NOW AVAILABLE]
"ANTENNAS TO HELL"
A compilation album encompassing the last 15 years of Slipknot.
Available on physical CD and digital format.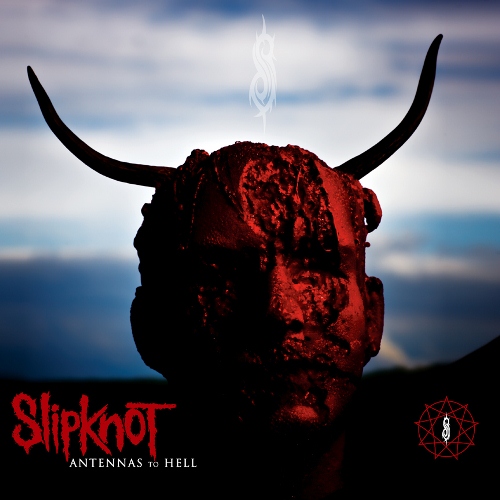 Slipknot "Antennas to Hell"
Includes Legions of War Main Theme "Sulfur"
Now available on Roadrunner Records
www.slipknot1.com
http://www.roadrunnerrecords.com
http://store.roadrunnerrecords.com
Application Information:
Name: War of Legions
Compatible Operating Systems:
iOS version 5.0.0 and higher. iPhone 4S or later recommended
Android version 2.3 and higher
Compatible Devices:
Devices that come standard with iOS 5.0.0 or later
iPhone 4S and later, iPad 2 and later, iPod touch 5th Generation and later, iPad mini
Devices that come standard with Android version 2.3 or later
Release Schedule:
iOS: August 8, 2013
Android(TM): Fall, 2013
Price: Free (with in-app purchases)
* All company and product names used herein are trademarks or registered trademarks of their respective owners.
* Images are for illustrative purposes and content may differ from the actual game
Contact Ateam
Kazuhiro Kimura
Manager, Marketing Group
Ateam Inc.
TEL: +81-52-527-3082
FAX: +81-52-527-3080
Mail: press@a-tm.co.jp