 News News
Large-Scale Update to the Globally Popular Dark Summoner! Rank S Monsters Now Available to Trade!
Ateam Inc. (Headquarters: Nagoya, Japan; president: Takao Hayashi; hereafter "Ateam") is proud to announce that its monster battle game Dark Summoner, downloaded over 7.5 million times worldwide, received a large-scale update on August 18, 2015 (Tue.) that includes a new Quest feature and increases the number of Monsters players can hold.
Great Gifts for All Players in Celebration of the Update!
Rank S and S+ Monsters Now Available to Trade!
One of the additions in the large-scale update is the ability to use Rank S Monsters in the Trade Market. All players will also receive great gifts as thanks for their support of Dark Summoner. See below for details on what's new in this update.
-Update Details-
● Rank S Monsters Now Available for Use in the Trade Market!
You asked for it, and we listened! You can now trade Rank S and S+ Monsters in the Trade Market! Now's your chance to get the Rank S Monsters you need!
● Gifts for All Players in Celebration of the Update!
Distribution Period: 8/18/2015 (Tue.) 2:00 a.m. – 8/31/2015 (Mon.) 1:59 a.m. ET
All players can receive the below gifts just by logging in during the above distribution period:
My Energy Potion x5
My Battle Point Potion x5
300,000 Gold
My Soul of Philosophy+ x2
Monster Limit Plus x1
Rank AAA Monster "Smiling Sadist, Vivica" x1
● Clan League Campaign!
Campaign Period: 8/18/2015 (Tue.) 7:00 p.m. – 8/24/2015 (Mon.) 10:00 a.m. ET
Participating in Jewel Brawls during the above campaign period will give you double the usual Jewels from Matches and will allow you to recover double the usual TP from Mutual Recovery with your Clan Members.
● New Quest Feature!
With this new feature, you can get free rewards every day by performing a specified number of Battles, Sacrifices, and other actions.
● Monster Limit Increase!
The maximum limit of Monsters that players can hold at one time has been increased from 160 to 200.
In addition, the reward for inviting your friends to the game has been upgraded from a Rank AA Monster to a Rank AAA, and it's now simpler than ever to level up Skills in Sacrifices. The passage of time only increases the amount of content you can enjoy in Dark Summoner, so look forward to even more in the future!
What is Dark Summoner?
Dark Summoner is one of the most popular online dark fantasy adventure games for smartphones.
In the game, players assemble and command a custom army of Monsters to take on challenging Missions and defeat powerful Bosses. When assembling their armies, players must Summon Monsters, raise them into more powerful creatures, and find the strongest Monster combinations to dominate their enemies. Player-versus-player battles and powerful Raid challenges are both featured in the game, allowing players to choose how they interact with fellow Summoners.
The game features more than 5,000 Monsters featuring original artwork created specifically for Dark Summoner by many internationally renowned artists.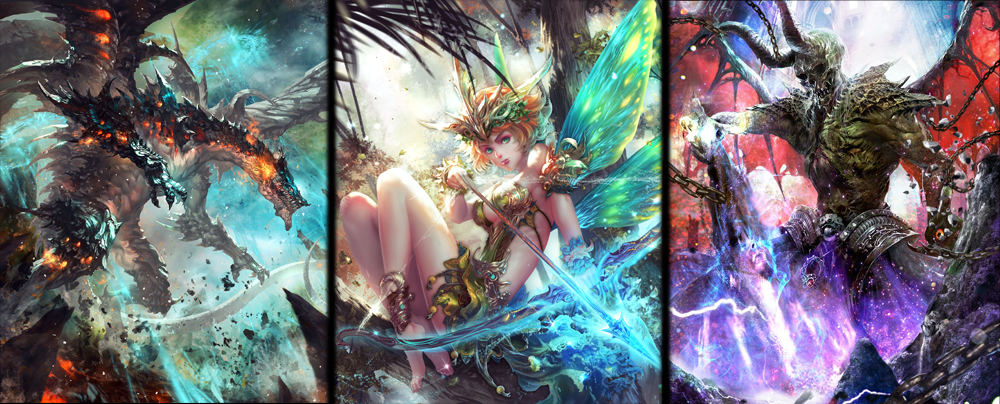 Application Information:
Application Name: Dark Summoner
Price: Free (with in-app purchases)
Official Website
Twitter
Facebook
YouTube
App Store
Google Play™
Compatible Operating Systems and Devices:
iPhones, iPod touches, and iPads running iOS version 4.3.5 or higher
Mobile phones and tablets running Android version 2.2 or higher
*All company and product names appearing in this notice are property of their respective owners.
[CONTACT ATEAM ABOUT THIS NOTICE]
Kensuke Shibata
Manager, Ateam Inc. Marketing Group
TEL: +81-52-527-3082
FAX: +81-52-527-3080
Mail: press@a-tm.co.jp