 News News
Unison League Celebrates its 6th Anniversary! Get Up to 66 Gems Just by Logging In! New Theater Festival-Themed Monsters in a Variety of Stage Costumes Are Here!
Ateam Inc. (headquarters: Nagoya, Japan; president: Takao Hayashi; hereafter "Ateam") is proud to announce that their real-time action RPG Unison League is celebrating having completed a sixth year of service with various campaigns.
Schedule: 2021/4/29 (Thu.) 5:00 a.m. – 2021/5/20 (Thu.) 4:59 a.m. Unison Time
▼6th Anniversary Celebration Campaign Details
In appreciation of the fans for their loyal support over the years, various grand campaigns are now under way. Up to 66 Gems can be claimed during the celebratory period with login bonuses and free Selection Spawns. The theme of the 6th Anniversary Event is Theater Festival. Exclusive Quests and new Monsters are available.
Available Campaigns
Claim a maximum of 66 Gems, Drops of Ether, and more through login bonuses!
FREE Monster Selection Spawns! During the celebratory period, get one chance to choose one character from possible characters such as "Beira" or "Limimin Queen".
Free Spawn x10 every day! Guaranteed SSR Gear such as "Valkyrie Aster", "Zeus", and more, every time!
Unison League Theater Festival
6th Anniversary Quest "Arthur's Open Rehearsal" now available. A chance to get new UR-Reforgable Monster [Serenity] Arthur Summoning Scroll and exclusive Gear!
Cosmetic Spawns that can be performed with Box Spawn Tickets obtained in Missions are also available! Popular Cosmetics are included.
"6th Anniversary Treasure Spawns" that include the new Monster [Galaxy] Yatagarasu (40C, Dark) and exclusive Gear are available!
Tons of other exciting events and campaigns are also under way. We'll also be posting more information regarding the 6th Anniversary Campaigns on Facebook, so make sure to check it out.
Official Unison League Website
▼New Monster [Serenity] Arthur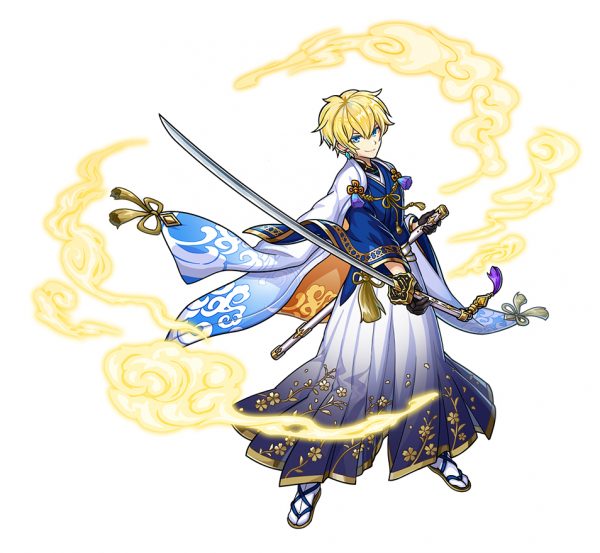 ▼New Monster [Galaxy] Yatagarasu
*Obtained at SSR rarity
■About Unison League
Unison League is Ateam's hit smartphone RPG offering which originally launched in Japan on December 4, 2014 before seeing an English release several months later.
Price: Free to play (in-app purchases available)
iTunes App Store
Google Play Store
Amazon Appstore
*Collaboration details may be changed at any time without prior notification.
*Images contained herein are for illustrative purposes and may vary from the final product.
*iTunes App Store is a registered trademark of Apple Inc. as registered in the United States and other countries.
*The program is not provided or supported by Apple.
*Google Play Store and Google Play logo are registered trademarks of Google LLC.
*Amazon, Amazon.co.jp, and related logos are registered trademarks of Amazon.com, Inc. and affiliates.
*All company and product names herein are trademarks or registered trademarks of their respective owners.